Recent Projects We've Completed For Our Clients
JERSEY GATORS Parents Association
AGNE media
2020-03-04T18:31:29-05:00
NOWAR ART – Maria Nowak
AGNE media
2020-03-04T18:31:19-05:00
DEMKO GALLERY – Roman Demko
AGNE media
2020-03-04T18:31:01-05:00
Our Proven Process Produces Results
LISTENING
AGNEmedia takes the time to listen to and understand your business needs.
PLANNING
Once we understand your needs, we go to work, putting together a plan to create the right product for you.
DESIGN
Plans are worthless until you put them into action. Here we translate back-end plans into stunning visual presentation.
CONTENT AND CODING
You have the content, we write the code to populate your website into an interactive experience for visitors.
DELIVERY
We test the product rigorously before presenting it to you for your feedback. We aim to get it right the first time so you get right to work.
MAINTENANCE
A website like most other things in life requires maintenance, we offer several packages to provide the right level of support for you.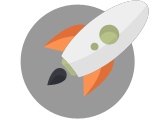 Ready for Your Business to Take Off?
Get the Creative Solutions and Reliable Support You Deserve